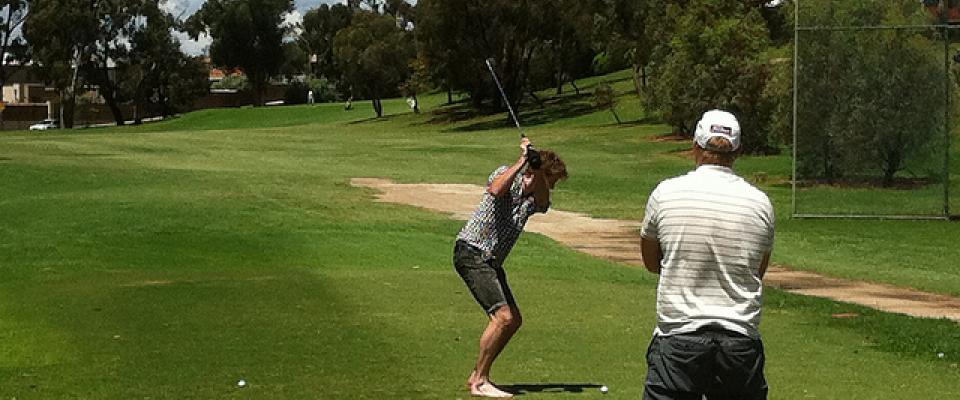 English courses with golf
Whether you're an avid golfer or a curious beginner, combining golf lessons with your English course abroad can do more than just time-share your trip. Playing a sport in English will give you a chance to apply what you've learned during your formal English lessons, as well as giving you a healthy outlet for any frustration built up in class (just kidding!). But on a more serious note, spending time outdoors playing a sport will clear your mind and help you loosen up, both of which are essential to learning a language quickly and well. And you'll be socializing with your golf instructor too, as well as your fellow pupils, which does wonders for your conversation skills in English.
There are quite a lot of options for English and golf programs, mainly oriented towards adults. LSI Cambridge and LSI Auckland are good examples of adult golf programs. You can also have a look at Anglolang in Scarborough and St. Brelade's College in Jersey. These programs may play a single course or offer a range of courses nearby with various instruction and free-play packages. You can count on having an English course schedule tailor-made to fit in golfing, and probably some classmates with a shared interest in the sport, which goes a long way towards making your course a success.
Some schools offer junior programs with English and golf lessons as well, for example Mercator English Language School in Cornwall and Ardmore Golf Academy at the University of Bath or Berkshire College. These programs will accept students who are pure beginners in golf as well as more advanced students.
One final option, for the more adventurous in heart: if there's a particular golf course you'd like to play, go and find an English school near it. They can probably help you arrange green times or private lessons outside of your English course times. A couple of good examples of schools like these are Inlingua Doral in Florida and ELS Johnson City. Some top-notch golf courses are nearby, so you can put together your own English and golf program based on your personal schedule and budget.